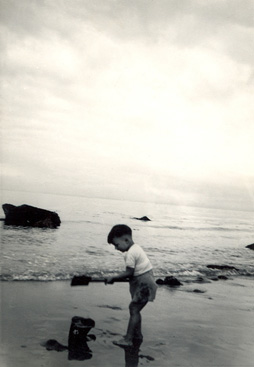 John Rawnsley was born at Colne in Lancashire.

He first had singing lessons at the age of 6 and was singing at an amateur level from the age of eight.
Both John's parents were amateur singers and in 1965 at the tender age of 14, he joined his father as a member of the Colne Orpheus Glee Union, a renowned Male Voice Choir conducted by Ronald Riley who was to have a huge influence on his early musical life.
The following year he joined Colne Amateur Operatic Society, where he played various roles including 'Bill Sykes' in Oliver! - 'Bill Hickock' in Calamity Jane and 'Kipps' in Half a Sixpence.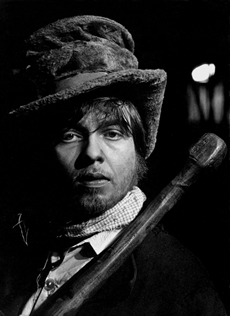 The concert platform experience and the rudiments of stage craft which he aquired at amateur level, proved a more than useful foundation for life in the Professional Theatre!
However, it was in Studio 1 at BBC Television Centre in London, whilst watching the filming of a production of Rigoletto in 1967 at the age of 16 that Rawnsley first had thoughts of becoming a professional opera singer. He was there at the invitation of his brother who was the assistant designer of the film and the baritone singing the role of 'Rigoletto' was none other than Peter Glossop, whose wonderful singing and characterisation of Verdi's 'Tragic Jester' was to have an inspirational effect on him.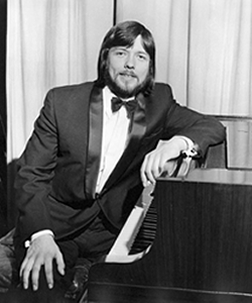 After a period of working in the local cotton industry his singing teacher, a glorious bass/baritone called George Allen, advised him to apply for a place at the Northern School of Music in Manchester.
His application was successful and he studied there and then later at the Royal Northern College of Music with Albert Haskayne and Ellis Keeler.

Whilst at the RNCM he came to prominence singing such roles as 'Smirnov' in William Walton's The Bear, 'Demetrius' in Britten's A Midsummer Night's Dream and 'Amonasro' in Verdi's Aida. After four years of study he left the RNCM in 1975 and joined Glyndebourne Festival Opera as a chorister and as understudy to the great baritone Benjamin Luxon.
He returned to the RNCM in 1976 to sing again the role of 'Smirnov' and also the role of 'Don Quixote' in di Falla's Master Peter's Puppet Show on the RNCM tour of Scandinavia.

He was awarded Fellowship of the RNCM during the college's tenth anniversary celebrations in 1983.
Below are a selectiion of photographs from RNCM productions of The Bear in 1973 with Vyna Martin as Popova
A Midsummer Nights Dream in 1973, Aida in 1974, Don Quixote in 1976 and The Bear with Rachael Gettler as Popova for Denmark in 1976.
| | | | |
| --- | --- | --- | --- |
| | | | |
John has been married to Nuala Willis, the actress and contralto for over thirty five years!

He is a member of the Garrick Club - in his opinion the finest Working Men's Club in the World!

He is also a member of the Chelsea Arts Club.